GETTING STARTED WITH READYRX IS EASY
Individualized medication and personalized health service made easy and at your fingertips.
Get started
To get started, simply download the ReadyRx app or visit us online and fill in your information, including your provincial health card number and insurance details. Once your profile is set up, call your preferred pharmacy location to get a personalized code that links your app directly to your pharmacy profile.
Let us sort out the details
We make it easy to transfer your prescriptions and get the medications you need. Our team will work directly with your prescribers and insurance to prepare your order, and once it's ready, one of our knowledgeable pharmacists will personally reach out to you to discuss your order, provide helpful advice, and answer any questions you may have.
You're already done!
Whether you prefer to pick up your prescription in-store, use our curbside service, or have your medications delivered directly to your doorstep, our team is here to help. Simply place your order, and we'll take care of the rest
We manage your refills
Our automated reminder system ensures that you never miss a refill, and our team works directly with your prescribers to make sure you have enough refills to last until your next appointment.
The ReadyRx App Was Designed To Enhance
Your Pharmacy Experience
Roulston's Pharmacy has been serving the community since 1933. Our Simcoe, Port Dover and Delhi locations offer a wide array of pharmacy services as well as great prices, selection and unbeatable customer service. Our slogan "Roulston's Makes a Difference" reflects our commitment to provide a high level of care, as well as our community involvement.
Whether you need expert advice from a pharmacist, require a specialty compound, want home health care or diabetes advice, Roulston's is the place to have your questions answered!
Specialty
Health Services
Virtual Consults for
patient and Caregivers
Diabetes advice
and services
Specialized
Packaging Options
Medication Review
and advice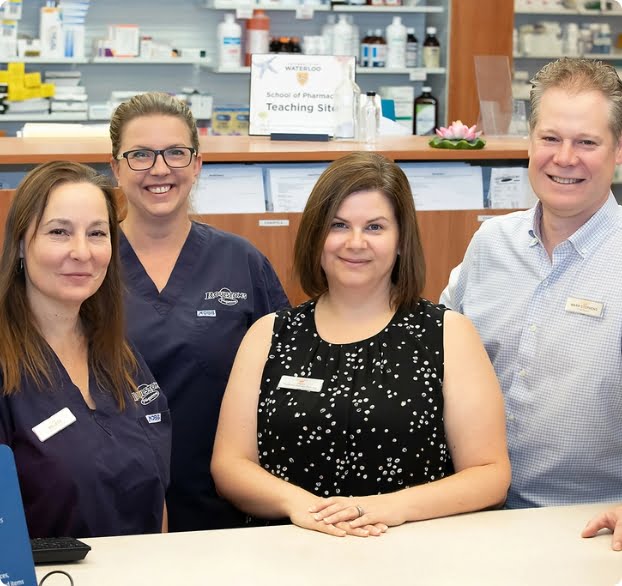 STEP 1
Getting started
Access new and refill medications with just a few clicks
Link your account to your preferred store location using a unique code from the pharmacy or your prescription number
Contact us for assistance with linking your profile to your pharmacy account
Simplify medication management with EasyPac, ensuring your meds are organized and ready to go
Empower caregivers with our user-friendly app to help them provide better support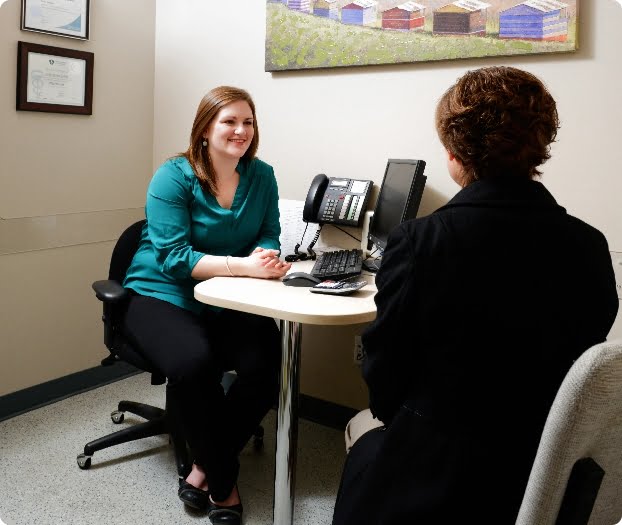 STEP 2
Let us sort out the details.
Send us new prescriptions or transfer your current prescriptions with just a click
Request assistance from our pharmacists, who are always happy to chat
Receive tailored recommendations based on your unique health history
Benefit from our pharmacists' suggestions to your doctor for better health management
Schedule a telemedicine appointment, if required, with the help of our pharmacist
Rely on us to coordinate insurance coverage and ensure you only pay for uncovered costs
Inquire about adding natural supplements, skincare products, home health care items, and other front store items to your order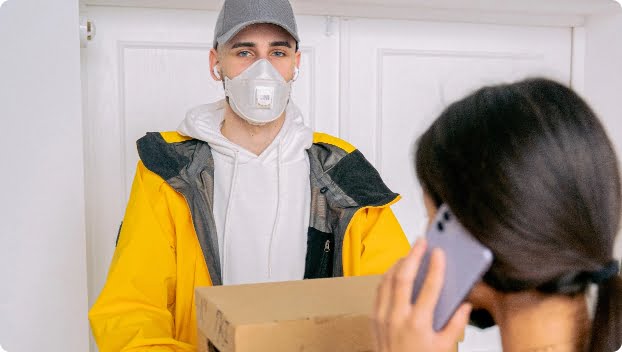 STEP 3
Delivery Services
Ask us about delivery services.
Free prescription delivery offered throughout Norfolk County
Discreetly packaged and delivered to your door step.
We'll send you key order updates along the way.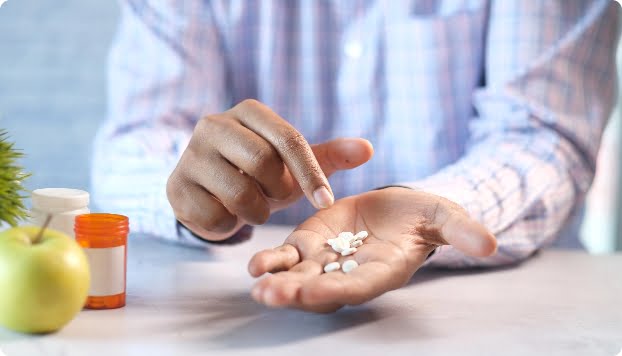 STEP 4
Refills and reminders
With refill and renewal reminders, we can help you plan ahead.
We can also help you find any front store item i.e. natural supplements, home health care aid, skin care product and much more.
Autopay Available.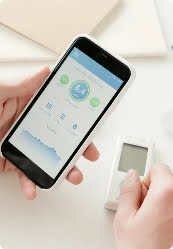 Medication management made easy.
Too many pills to manage? Our innovative Dispill and EasyPac solutions will organize them all by date and time of day.