FAST, ACCURATE AND RELIABLE
At Roulston's Pharmacy, we are committed to providing exceptional service and care to our patients. Our pharmacists offer personalized advice and support, and our ReadyRx app allows for seamless prescription management from your phone or device. We also offer a number of services such as personalized medication packaging, minor ailment prescribing, specialty compounding, injections and much more. Trust us to be your partner in health.
PRESCRIPTION MANAGEMENT MADE EASY
ReadyRx App
We ensure new and refill medications are only a few clicks away.
Receive reminders when your refills are due.
Too many medications to manage? With EasyPac we ensure your meds are organized and ready to go.
Our clinical pharmacists will ensure that you are always supported with the right medication advice.
Our pharmacy team  will work with your prescribers and insurance plans when needed to ensure you're getting the best deal.
Perfect for caregivers who manage medications for their loved ones.
You can choose our Internet based Web App you can click on Roulston's ReadyRx below or Download the Mobile App on your cellphone or tablet by clicking on Apple store or Google Play store below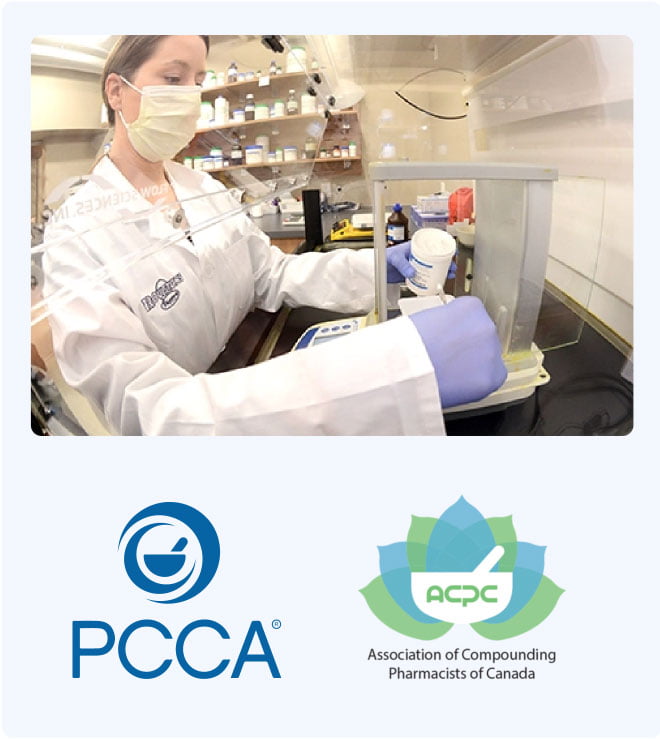 CUSTOMIZED MEDICATIONS TO
FIT YOUR INDIVIDUAL NEEDS
Compounded Medication Service
A compounded medication is a mixture of two or more ingredients to create a medicinal blend that is not commercially available.
A perfect solution to help meet the specific needs for yourself, your loved ones and furry little friends.
We can recommend a compounded medication to your prescriber in a wide variety of dosage forms including, liquids, capsules, suppositories, lozenges, creams, ointments and more.
Our compounding pharmacists are available virtually or in-person for consults and will work with you, your prescribers and insurance plans to help with medication coverage.
Our pharmacy is a proud member of Professional Compounding Centers of America (PCCA) and Association of Compounding Pharmacists of Canada (ACPC).
MAKING INJECTION SERVICES CONVENIENT FOR YOU
Injection/Vaccination Services
Our team of registered staff are always available to meet your vaccination needs. Book an appointment today.
Planning a trip? We have a specially trained pharmacist to help you with any travel vaccination and medication advice.
Our registered staff are also able to administer certain injectable medications and provide training for at home injections.
CARING FOR YOUR LOVED ONES, EVERY DAY.
Long Term Care, Retirement Home & Group Home Services
Full access to service 365 days per year.
24/7 emergency access to Consultant Pharmacists.
Customization of Medication Management Policies for Homes.
Pharmacists and Nurses provide direct clinical and quality assurance activities in Homes through multiple monthly visits.
Added Services
We strive to provide the latest technology and quality clinical care to nursing homes,
retirement homes and group homes with our additional services.
Dedicated Nursing
and Consultant
Pharmacist Team
Comprehensive audit protocols and compliance review
Certified Diabetic
Educators
Medication
Administration
Training Program
eMAR education
and support
Clinical education
programs
De-prescribing
initiatives
Multi-dose
packaging options with
2D-barcode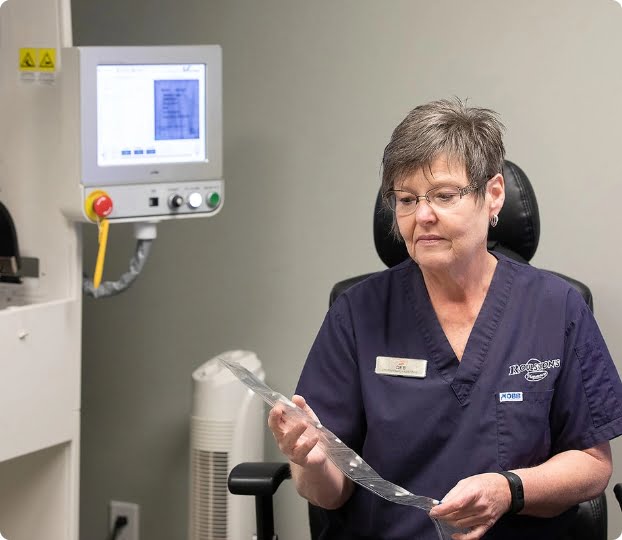 SIMPLIFYING YOUR MEDICATION REGIMEN
Personalized Medication Packaging
We offer compliance packaging to help ensure you take the right medication at the right time.
Have your medications packaged in either Blister Packs or EasyPac medication strips.
Perfect for patients with complicated medication regimens or those who have difficulty remembering to take their pills.
Add your favorite natural supplements to your packs.
Schedule an appointment with one of our pharmacists today to go over your medications and see if our packaging service is right for you.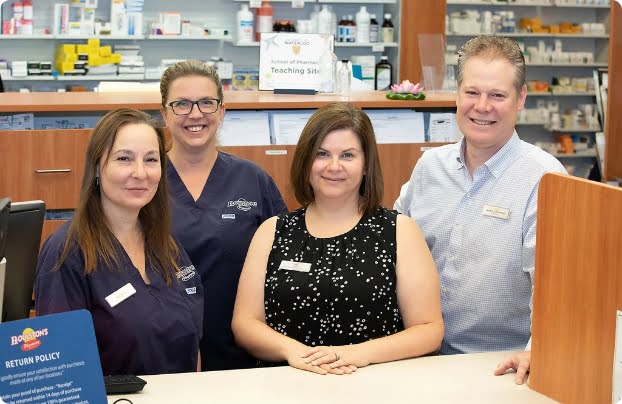 HELPING YOU NAVIGATE MEDICATIONS COSTS
Medication billing assistance
Prescription billings can be complicated.
Our billing specialist will help you navigate drug cost issues with your physicians and insurance providers.
We will work with you to find drug coverage assistance or alternative covered options, when available.
Support provided with registration for financial support programs.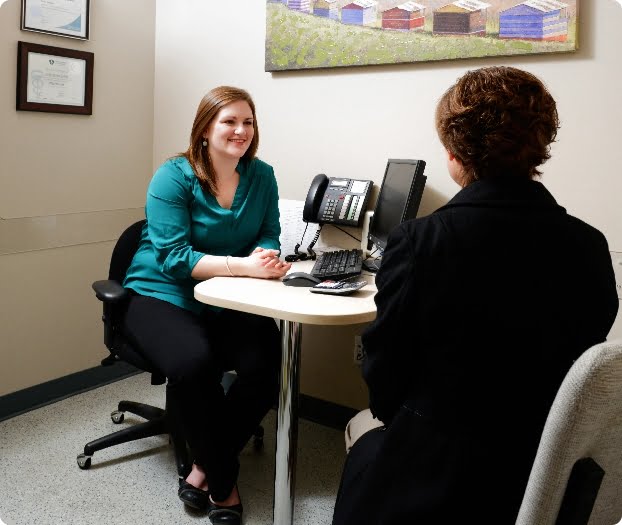 MEET WITH ONE OF OUR PHARMACISTS TODAY
Medication Review & Health Consultations
Our pharmacists are available to sit down with you to discuss your medications and health-related questions, FREE of charge.
For eligible patients, our pharmacist can conduct a thorough review of your lifestyle, medications, disease states, supplements, over-the-counter medications and more …..
Our pharmacist will discuss any concerns you have with your medications and will recommend products or medications to your doctor when appropriate
Education provided on how to use medication devices, injections, blood sugar meters, blood pressure machines and more…….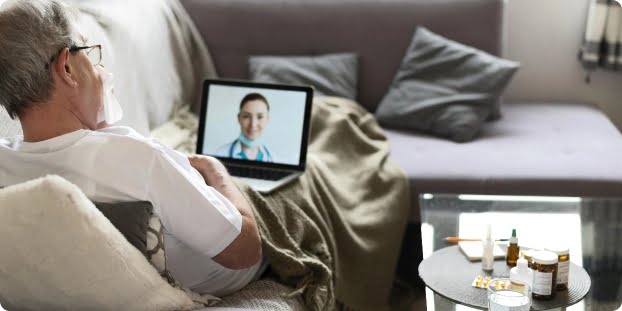 ACCESSIBLE & CONVENIENT MEDICAL CARE
Telemedicine
Skip the waiting room and make an appointment today.
See a doctor from the comfort of your own home for most conditions.
No charge for Ontario residents.
Ask about prescription delivery services.
PHARMACISTS CAN PRESCRIBE
Minor Ailments Prescribing
Pharmacists are now able to prescribe for a number of different conditions. With their years of experience and expertise, our pharmacists are well equipped to provide personalized care and effective treatment options. Say goodbye to long wait times and visit us at one of our 4 locations or book an online visit.
Allergic Rhinitis
Candidal Stomatitis (oral thrush)
Conjunctivitis (bacterial, allergic and viral)
Dermatitis (atopic, eczema, allergic and contact)
Dysmenorrhea
Gastroesophageal reflux disease (GERD)
Hemorrhoids
Herpes Iabialis (cold sores)
Impetigo
Insect bites and urticaria (hives)
Tick bites, post-exposure prophylaxis to prevent Lyme disease
Musculoskeletal sprains and strains
Urinary tract infections (uncomplicated)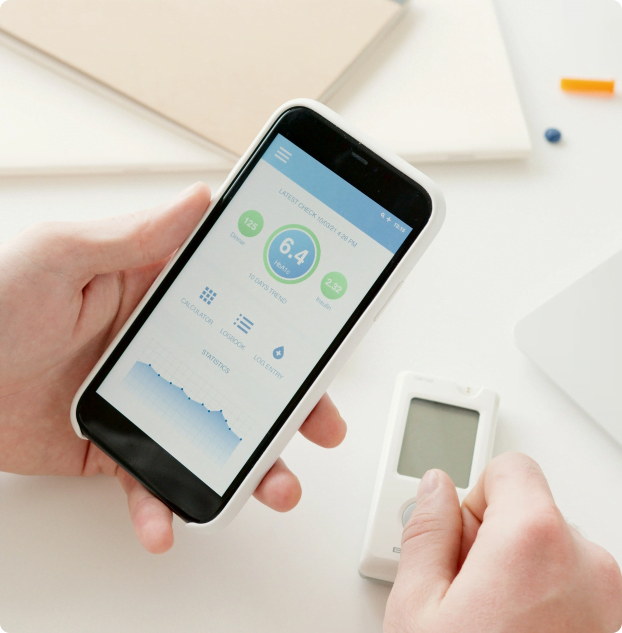 HELPING YOU NAVIGATE MEDICATIONS COSTS
Health Monitoring Services
Our qualified staff are available Monday to Friday 9-5 by appointment.
Ready to experience how Roulston's Makes a Difference?
We are here to help. Contact us today to see how we can.